BEST ONLINE MORTGATE LOAN ORIGINATION SCHOOLS
About: Ameritrain Mortgage Institute provides required mortgage education for Mortgage Loan Originators. They utilize our Training, Development, and Resource methodology to assist Their students with national and state-specific exam preparation. Students may choose to take our courses in the way which serves their needs best, whether via webinar, live classroom, self-guided online, or instructor-led online form. They are dedicated to giving students the best experience in order to receive new or continuing education and certification.
About: For 40+ years, OnCourse Learning has delivered pre-licensing, continuing education, professional development and compliance training to financial institutions and 190,000+ mortgage professionals
Website: oncourselearning.com
About: The CE Shop is the leading provider of online professional education with mortgage and real estate courses available throughout the United States. They are based out of Greenwood Village, Colorado, and consistently been named one of Colorado's fastest-growing private companies and a top place to work.
Affinity Real Estate & Mortgage Services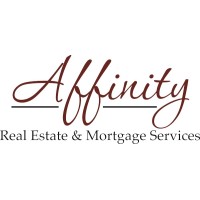 Mortgage Education & Training
About: Affinity Real Estate & Mortgage Services is a reputable real estate and mortgage brokerage firm that offers a wide range of services to its clients.
The company is known for providing personalized and attentive customer service, as well as offering competitive rates and flexible payment options.
Website: mlotrainingacademy.com
About: Mortgage Educators and Compliance was founded in 1992 as a Mortgage continuing education company. Since that time, they have expanded to offer pre-license education, test preparation, state specific education as well as all federal education requirements. They have also recently added multiple attorneys to the staff to create a full suite of products to fulfill small and large compliance needs.
Website: mortgageeducators.com
JOIN THE LEADERS IN YOUR INDUSTRY
Click Here to list your Real Estate School today!
GETTING A REAL ESTATE LICENSE
​
If you're in the mortgage industry, you may have heard of an MLO license. An MLO license is a license that allows someone to work as a mortgage loan originator. It's an important credential to have in the mortgage industry, and it's required by both state and federal law. This page will provide information on what an MLO license is, how to obtain one, how to renew it, and answer some common questions.
​
What is an MLO License?
An MLO license is a credential that allows someone to work as a mortgage loan originator. Mortgage loan originators are responsible for assisting borrowers in securing a mortgage loan. This includes helping borrowers complete their loan application, providing information on loan options, and working with lenders to secure financing.
​
MLO licenses can be issued at both the state and federal level. The requirements for obtaining an MLO license vary depending on the state or federal agency issuing the license. However, all MLO licenses require education, testing, and a background check.
​
How to Get an MLO License
To get an MLO license, you'll need to complete a pre-licensing education course, pass a licensing exam, and undergo a background check. The pre-licensing education course is designed to provide you with the knowledge and skills necessary to work as a mortgage loan originator. The licensing exam is designed to test your understanding of the mortgage industry and your ability to perform the duties of a mortgage loan originator.
​
To be eligible for an MLO license, you must be at least 18 years old, have a high school diploma or equivalent, and have no felony convictions or other financial crimes. Additionally, some states may have additional requirements, such as experience in the mortgage industry or completion of additional education courses.
​
MLO License Renewal
Once you have an MLO license, you'll need to renew it periodically. The renewal process typically involves completing continuing education courses and submitting a renewal application. The requirements for renewal vary depending on the state or federal agency issuing the license. However, all MLO licenses require continuing education to ensure that license holders are up-to-date on industry standards and regulations.